Put on the ole Apple Watch this morning, and realized one of my go to apps was missing. It was pretty obvious to me as I had this set as a compilation in my watch face, and there was no compilation in that space.
If you have Apple Watch apps missing since the iOS 10 release, or Watch OS3, it's a pretty easy fix. You need to upgrade to the latest releases.
Apple Watch Apps Missing Since iOS 10
Here's the weird thing when I first noticed that one of my Apple Watch apps was missing from my watch.
The app, Pedometer ++, was siting on my iPhone. However, when I checked the Apple Watch app it wasn't showing. Upon further investigation, it also appeared there were a number of other apps missing.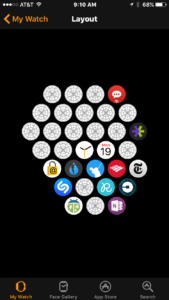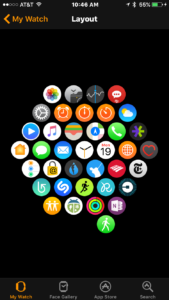 I thought the easy fix would be to uninstall the specific app I was having a problem with, and re-download it. Unfortunately that didn't work.
Then I remembered seeing a number of application update notifications over the past few days, specifically to make apps compatible with the latest os. I wondered if that could have been the issue.
The Fix For Apple Watch Apps Missing
If you've been holding off upgrading to iOS 10, perhaps waiting for iOS 10.1 as I was, you'll need to upgrade to fix the issue with the missing apps on your Apple Watch.
As soon as I completed both upgrades, all of my Watch Applications were back and fully functional.
Worried about issues with the latest os? So far so good for me, no issues to report as of yet.