I recently completed a basic riders course, through Harley Davidson's Rider's Edge program.  While completing the course wasn't a problem, the challenge I had was doing the research on the best beginner motorcycles, to determine what I would buy.  My goal was to find a bike that I could learn from, gain confidence and experience on, and allowed me to get some miles under my belt before I purchased a bike that I really wanted.
I had a few simple requirements:
I wanted a bike that didn't have too much power, so it wouldn't get me in trouble
I wanted to keep my feet firmly on the ground, so a lower seat height was a must
Had a lower center of gravity so that it was easy to handle
I didn't want a sport bike, since I'm in my mid 40's and thought I had outgrown that segment
Finally, the bike needed to look good
How hard can it be right?  There has to be a ton of beginner motorcycles to choose from. Well right off the bat, everything I started reading said your first motorcycle shouldn't be anything more than a 250cc engine.  With that said I narrowed it down to these 3 bikes:
Best Beginner Motorcycles
Suzuki TU250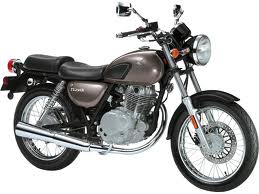 A single cylinder standard bike that delivers 16 hp, however it does have fuel injection.  It weighs 326 lbs (wet), and has a seat height of 30″.
Honda Rebel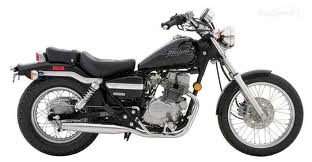 A two cylinder entry level cruiser that also has 16 hp with a standard carburetor.  This bike weighs 331 lbs (wet), and has a low seat height of just over 26″.
Yamaha V Star 250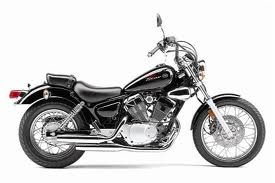 The Yamaha is a V-Twin cruiser (think mini-Harley) that delivers 21 hp with a standard carburetor.  This bike weighs 323 lbs (wet), and has a  seat height of 27″.
I can't really write a review on any of these bikes, since I haven't rode any of them, but you can find plenty of information by doing a quick Google search.  I liked all of these, they fit my requirements and at the same time came highly recommended as a starter bike.
I started to settle on the Suzuki, since I really didn't want the cruiser look in a small starter bike.  However, as I started to do more and more research, I started talking myself out of these options since I didn't really want a 250cc bike.  Just thought I'd outgrow the thing too quickly, and that's what a lot of my research was showing as well.
So on with the research for the best beginner motorcycles.  I'm not going to provide my commentary on these bikes, again you can do your own research.  I'm only calling these out so you have someplace to start with your own research.
Buell Blast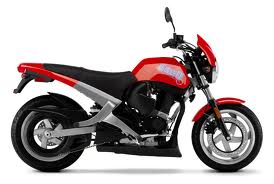 Suzuki GZ250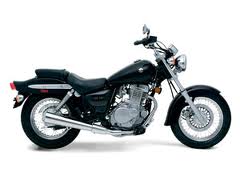 Kawasaki Vulcan 500 LTD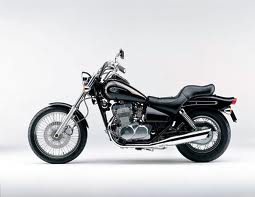 Suzuki GS500
I finally settled on the Buell Blast, and you can read my review on the Blast right here.  I liked the blast since it wasn't a 250, however it wasn't big enough so that it would intimidate me. It also didn't have the look of a cruiser or true sport bike (i.e./crotch rocket), and the looks of the bike were pleasing (at least to me). This was also the bike that I learned on in the basic riders course that I took, and I found it easy to operate and maneuver on.
If you are doing research on finding a starter bike, you'll no doubt find a variety of opinions on what is and isn't considered a starter bike.  I'll let you sort that out on your own, but I would not suggest jumping into anything larger then a 600cc bike.  There's just too many variables to contend with in your learning process, so buy something that you can learn on, and than upgrade to a bigger bike in a year or two once you've been able to grow into the sport.
Edit on July 24th – I just came across a post I had to share on the best beginner motorcycles, courtesy of Digital Trends.  Lots of great information here:
http://www.digitaltrends.com/cars/buying-your-first-motorcycle-everything-you-need-to-know/