What does one do when they are sitting home on a Sunday night when everyone else already went to bed. Duh — You browse the Internet looking at motorcycle stuff of course, specifically custom Triumph Thruxton bikes.
As I was creating my post on the 2015 Triumph Thruxton ACE Special Edition, I came across a picture of a custom Triumph Thruxton that I really liked. This got me doing doing some image searches on other custom Thruxton's, and I stumbled across a number of bikes that I really thought looked sharp. Thought I'd take the time to share some of my favorite custom Thruxton's.
I'll plan on adding more as I stumble across them.
Mean Machine
Love the 180 rear tire on this beast. Started from a brand new Thruxton that was stripped down and built back up.
Wenley Andrews based Mean Machines out of Sydney.
Gold Alloy Rims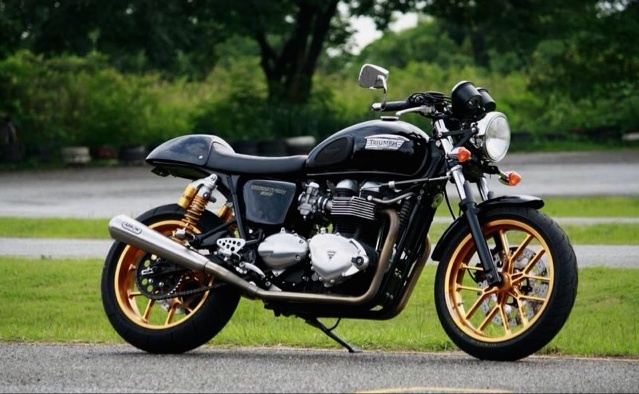 Don't have a whole lot to go with this one, discovered it on Pinterest. Love the look of the gold rims on the black bike.
Sucker Punch II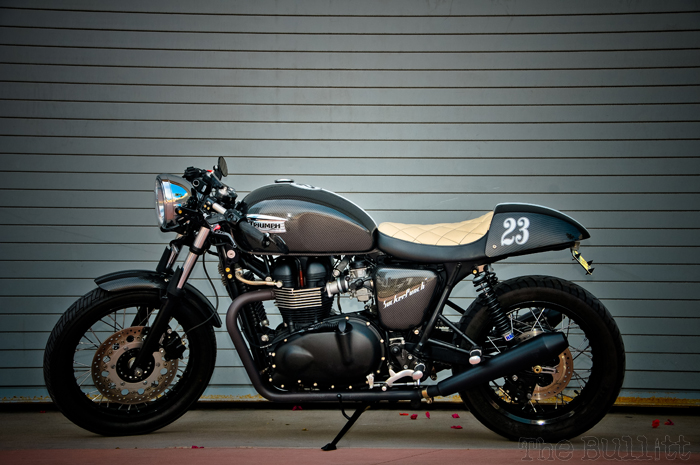 This one is from the Bullitt. A 2011 Thruxton completely customized. You have to read about this one and see the different pictures they have of this bike.