I recently took a little trip out to the Denver area to visit with my brother-in-law. He happens to be into motorcycles, and is one of the people that got me hooked on the Triumph Brand. Since he owns a Triumph Bonneville, along with his newer BMW F800GS, he suggested we go for a little ride in the canyons.
Being I've been riding a Thruxton for the past year, I thought it would be interesting to share my thoughts on how the Triumph Bonneville handled in comparison to the Thruxton.
Canyon Ride in Colorado
We ended up taking about an hour ride through the mountains. This by far was the most exhilarating ride I have ever taken. I'm very jealous of the riders that live out west and have the opportunity to ride through this part of the country on a daily basis.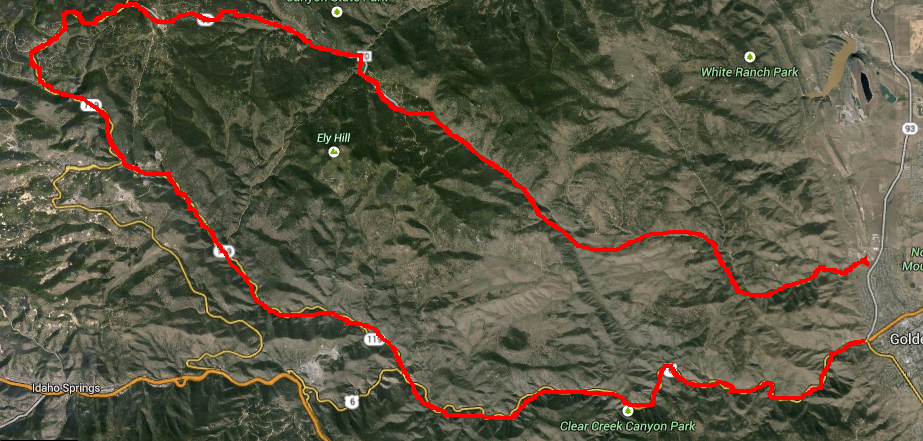 As you can see from the above map, lots and lots of twisties. An absolutely gorgeous ride, beautiful scenery, cool air, and hell, what else can I say, I was riding a Triumph.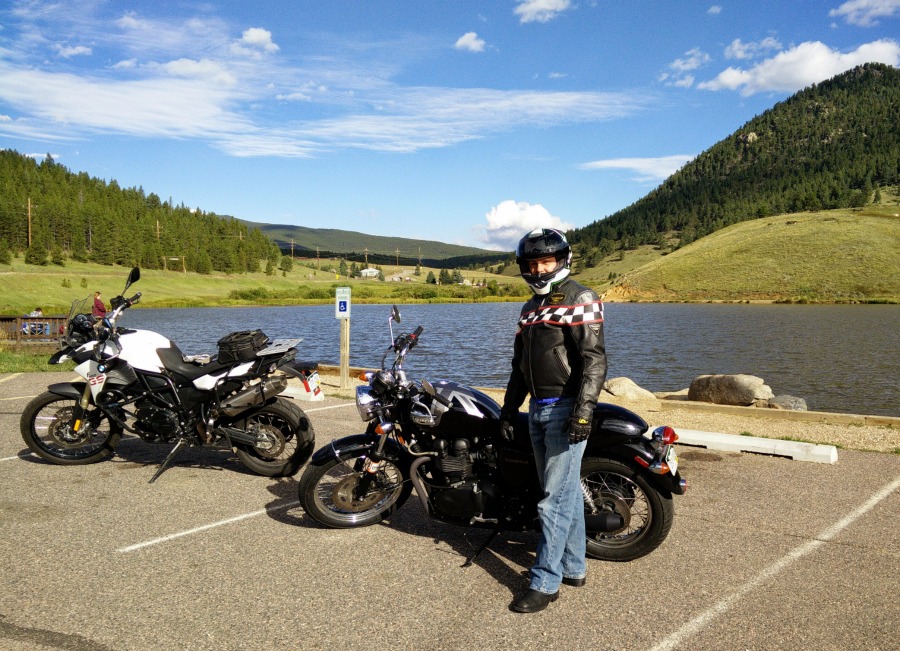 Triumph Bonneville Handling
So how did I think of the Triumph Bonneville handling especially in comparison to the Thruxton? I liked it, I liked it a lot. While I absolutely love the looks and ride of my Thruxton, I felt the Bonneville was much easier to handle. It seemed a bit closer to the ground (which it is), was easy on my wrists, and took the twisties with little effort. While the weight of the two bikes is pretty similar, the Bonneville didn't seem to be nearly as top heavy as the Thruxton. I thought I may have a bit of an adjustment getting used to the Bonneville since I was so familiar with the Thruxton, but after the first few miles, it felt like this was my bike.
Would I trade my Thruxton for a Bonneville? Not a chance! However, if your riding style leans more towards touring and comfort, you can't go wrong with the Bonneville.
Interested in the latest Triumph news? Check out Tuesday's Triumph, my attempt to aggregate the latest news related to the Triumph brand.